SHOW ALL CONTENT
Introduction
To facilitate the use of Octopus, you can zoom in different places:
Activities
Forms
List of boards
Boards
Etc.
How to change the zoom?
There are different ways to modify the zoom.
From where the zoom should be changed, you need to:

Right click
Select Zoom (100%)
Select the desired zoom percentage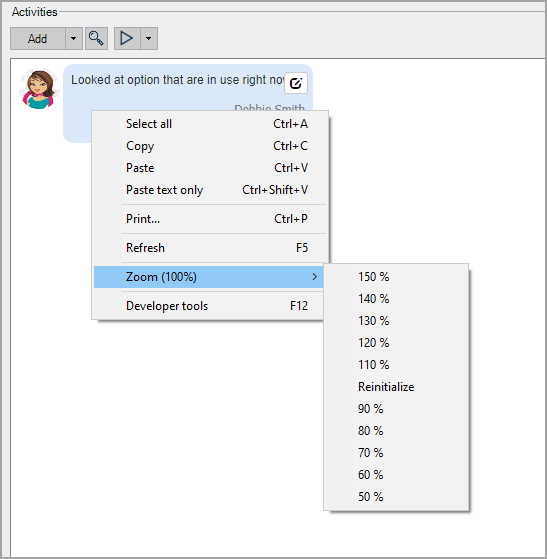 Hold the CTRL and use the mouse scroll button to decrease or increase the zoom.
What you need to know:

The changes are saved in the user's profile on his workstation.
The size and positioning of the screen saved
The size and the position of the screen are saved when Octopus session is closed.
On the other hand, to bring the screen back to its initial position and size, you must hold down the CTRL key when starting Octopus.
X
Thank you, your message has been sent.
Help us improve our articles