SHOW ALL CONTENT
Octopus Shortcut Keys
What are the shortcut keys?
Incidents
F2 : Open "My Incidents / SR"
F3 : Open users management
F4: Create an incident
CTRL+SHIFT+A: Assign an incident
CTRL+R: Mark as resolved
Activities
CTRL + SHIFT + N: Opens the activity window (from within a request or the edit zone)
List
CTRL+SHIFT+C: Copy the list disposition
CTRL+SHIFT+V: Paste the list disposition onto another list
General
F5: Refresh on screen data
F7: Open Configurations management
F8: Open Reminders
F9: Open Dashboard
F11: Open the calendar
CTRL+F2: Open Home
CTRL+S: Save on screen data
ALT+S: Save on screen data and close active Window
CTRL+A: Select all data
CTRL+C: Copy list content in clipboard (i.e. to paste it after in Excel)
CTRL+P:Print current list
CTRL+SHIFT+E: Send by email
CTRL+SHIFT+F: Search through all types of request (Incident, SR, Change, Problem)
CTRL+F4:Close active window
CTRL+SHIFT+F4:Close all windows
CTRL + Clic on a list to open a new tab without losing the module currently displayed
CTRL + Clic on the magnifier while searching opens the results in a new tab
CTRL + Clic on a tab to close it
CTRL + Clic on a module to open the same module multiple times
CTRL + ↓ (Up or down) in activities to move
ALT+F4: Quit Octopus
Advanced Search
CTRL+A: Select / unselect all from a multiple choice dialog box.
Help or Reference Pages in Octopus
CRTL+MAJ+C: Allorws to copy the address of the current page when you are in a Wiki or reference pages in Octopus (Release Notes, News, etc.) to be able to paste in an Internet browser.
Go back to the FAQ list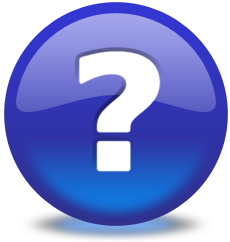 X
Thank you, your message has been sent.
Help us improve our articles