SHOW ALL CONTENT
This behavior is deliberately programmed by an Octopus rule in order to apply a specific ITIL concept.
The Service Desk is the unique point of contact for users for incidents and service requests. Conceptually, when an incident or a service request is resolved, it comes back to the Service Desk to valildate with the user if he is satisfied and agrees to close the request.
This is why Octopus routes the resolved requests back to the Service Desk; to take charge of the closure.

The Service Desk can also perform other validations:
The categorization of the incident and the CI in cause (they can check with the resolution group if required).

Adequate documentation of incidents/service requests.

Identify an incident as a potential problem or give the information to the group that takes care of problem management.
Once the verifications completed, the request can be closed. Incident/SR closure can be automated by activating the option from Tools > Options > Automatic closure of requests.
You can specify the closure delay and if the request of users with no email will also be automatically closed.
Interesting option
Service requests can be automatically resolved once the last standard task has been completed or cancelled.
This helps respect the service targets configured for the SR types, since the request does not need to be resolved manually.
You can activate this option in Tools > Options > Automatic service request (SR) resolution.
Option for non-IT teams
These options allow to control the assignment at the resolution and the reopening.
Even though the ITIL best practices recommend to reassign requests to the Service center at their resolutions, in certain cases, specifically ones what involve non-IT team, it may be interesting to leave the request with the resolution group.
Two options are available to control the assignment at the resolution and the reopening:
Deactivate the automatic reassignment to the Service Center at the resolution (Incident.ServiceDeskResolutionAssignement.Enabled).

By default, resolved incidents/SR are automatically reassigned to the Service Center.
By déactivating the option, the request will remain assigned to the resolution group.
The assignee is removed in both cases.

Automatically reassign to the resolution assignee at reopening (Incident.Reopen.AssignToResolutionAssignee.Enabled).

​By default, incidents/SR are not reasigned to the assignee who resolved them when a request is reopened.
When this option is activated, the request will be resent to the assignee that had resolved it, if this person is a member of the assignment group. (Usually this option will be used in combination with the previous one.)
Contact us to activate these options.
Go back to the FAQ list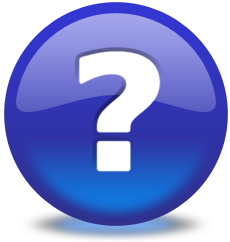 X
Thank you, your message has been sent.
Help us improve our articles