SHOW ALL CONTENT
Your standard options
Information requests, technical problems
Send us your request through our self-service Web portal at https://servicedesk.octopus-itsm.com
By email
You can contact us at support@octopus-itsm.com
Phone number to reach us
1-514-832-5975 (Canada)
1-877-910-5055 (Tool free, North America)
01.72.98.03.15 (Europe)
11 3042-0040 (Brazil)
Business Hours
Monday to Friday from 8 a.m to 5 p.m (GMT-5:00)

Don't forget to frequently visit our Wiki at Wiki Octopus to view several articles on how to use Octopus.


Octopus General Outages
Please check : http://status.octopus-itsm.com
If the current status is normal and no one can connect to Octopus:
Please use the email below only in this situation.
(This adress generates automated alerts)
To add us to your contacts, scan the QR code!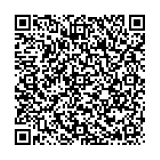 .
X
Thank you, your message has been sent.
Help us improve our articles